Beds have been innovated upon since the time they were created, with singular beds and pull-out beds being the most popular choices for customers. But now there is a new type of bed, and that we think may be the ideal one for your kids.
As children grow, they quickly outgrow their cribs and small beds, leading to the need for larger investments on behalf of the parents. While this may stressful, what if you did not need to buy a new bed each time your kids outgrew it? What if you could modify the one you have ta present into a bigger one?
Saving time and money, count us in!
And this is exactly what a modular kids bed promises. They are designed to be configured and reshaped according to need, meaning each time your kid goes through a growth spurt, you will not need to burn a hole through your wallet.
Modular beds for kids 
Modular beds are the most popular choice and the best investment that you can make for your kid. The modular kids bed is designed to be flexible and thus ideal to meet the design needs of your children as they grow.
From the simplest form, a plank bed, you can build a bed up to a loft bed! The bed will grow with the child, quite literally!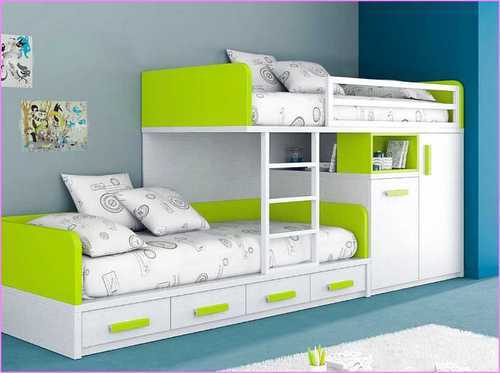 Precise pieces 
Modular beds also come with precise instructions and shapes, making them easy to build and disassemble as per requirement. Each bed also has a set number of pieces and can be built quite easily.
Warranty 
A minimum 5-year warranty period is given to every bed, making them an ideal choice for parents pressed for money.
Strong materials 
Each bed is made of sturdy wood and screws, and the manufacturers do not play around when it comes to quality. As these beds are designed for children, and they deserve the best in life, these beds are guaranteed to be the best in the market.
Modular beds are a great investment you can make for your child's room. If you are in a hassle figuring what bed to buy next for your child, no need to worry anymore. All you need is to buy a modular bed and extend it according to your child's growth. Whether your kid likes a single bed or a bunker, you can easily create the bed of their dreams from the modular bed.